We are happy you found us
Congratulations on your engagement! We know that planning a wedding is stressful. The venue you choose is far more than the building itself. It plays a huge part in setting the tone for your wedding and creating a day that you and your guests will never forget.
We hope that The Barn on Jericho is the perfect fit. We look forward to partnering with you to help create your dream wedding.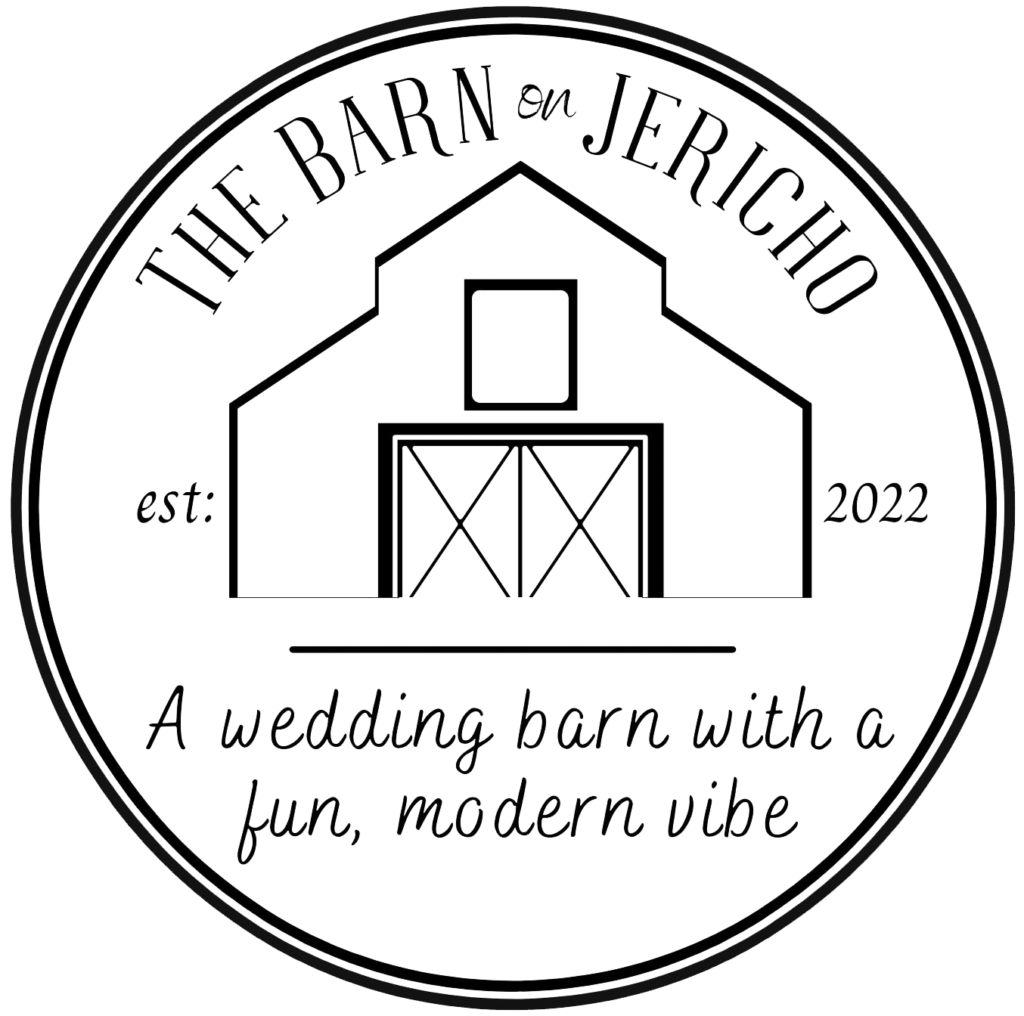 Formal Event Space – 3360 square feet of climate-controlled space with fully functioning restrooms

Free access to all décor: any floral arrangements in our inventory, gold and glass candle sticks, LED candles, candle votives, gold compote bowls, greenery, cake plates, chalkboards, decorative platters, plates, chargers, flatware, glassware, etc

Chandelier lighting throughout and dimmable lighting in the entire barn

Bridal suite and groom's room for private space to get ready

Wireless microphones and speaker system

20 Round tables and 200 gold Chiavari chairs for reception

200 white resin chairs for ceremony
A custom wood table for the wedding party

Banquet tables for food

Rehearsal Time

Antique couch for photographs

A 1680 square foot patio with bistro lights for outdoor entertainment

High top tables with linens for the outdoors space

Charming horse trailer bar

100 car parking lot with a parking attendant

Staging facilities for catering

Cleanup assistance

Did we miss anything?  Give us your wish list and we will do our best to make it happen!
The Barn on Jericho is a wedding venue with a fun, modern vibe;
offering quality service and attention to couples on their special day.  
Our commitment and goal is to provide you with outstanding service
and attention to detail to help you create the perfect wedding day.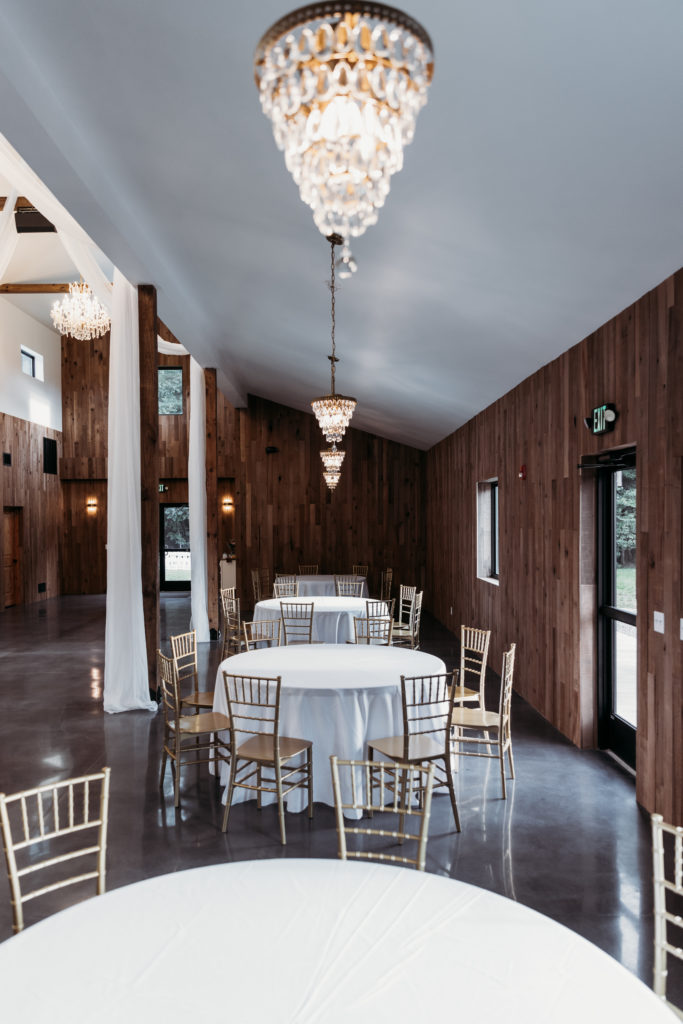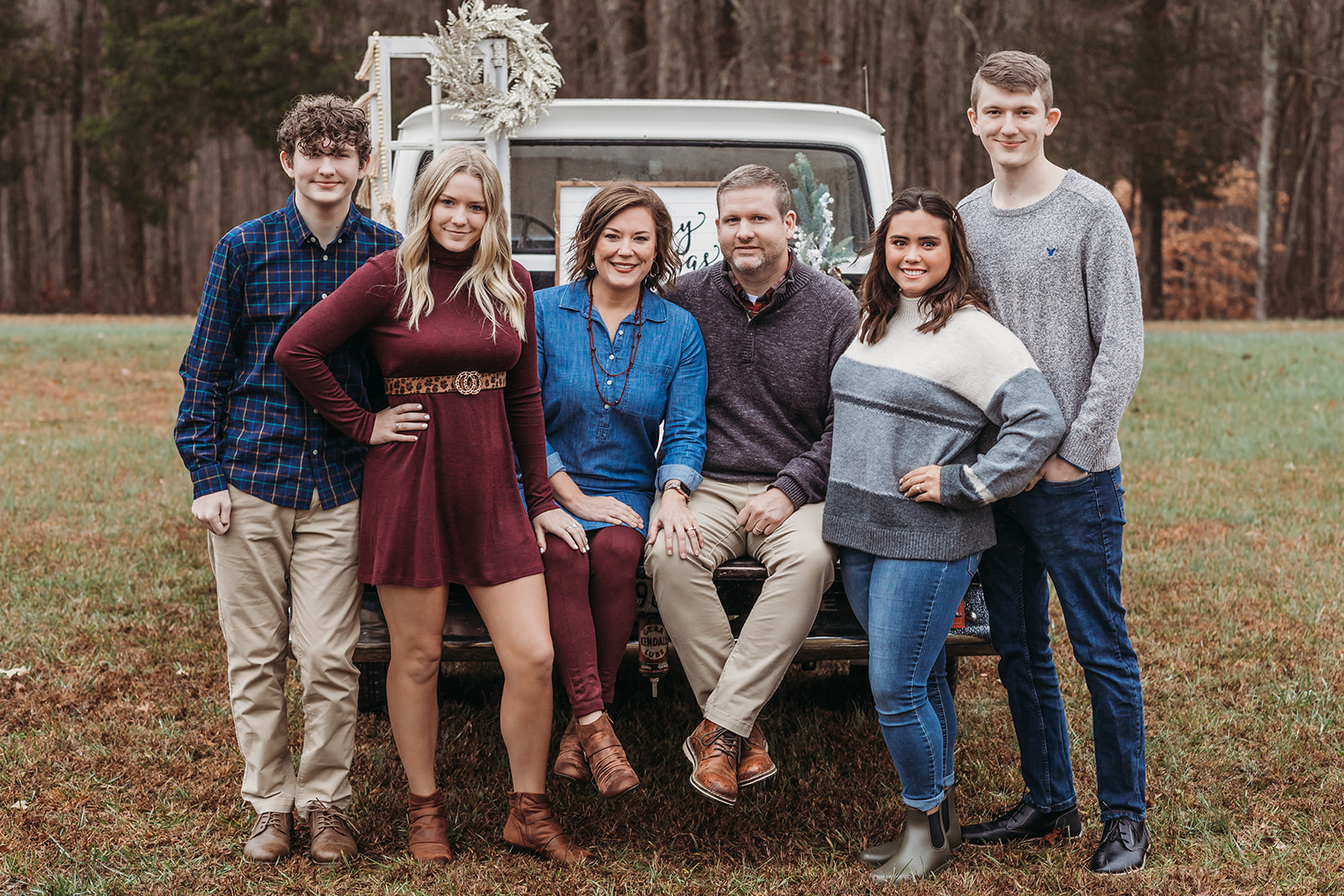 The Barn on Jericho sits on a 60 acre family farm that has been in the family for four generations.  We (Jamie and Lisa) have lived on the farm for most of our 25 years of marriage. We had a dream of building a wedding barn with a fun, modern vibe. We  spent years planning and saving money to make our dream a reality.  
From the moment you choose The Barn on Jericho, your wedding will be our priority. We will work hard to make sure your wedding is a special, memorable day. We look forward to the possibility of working with you.
Working with Lisa and her husband has been so easy, flexible, and exciting!
"Planning a wedding at the Barn on Jericho and working with Lisa and her husband has been so easy, flexible, and exciting! They make their brides feel so special and they make every effort to make couple's big day one to remember. The barn has so much to offer and the owners are sure to provide the most they can for their couples, making planning a wedding stress free. Can't  wait for my wedding next August!"
Caylyn Peter / Bride
My fiancé says a 15 out of 10 and I have to agree!
"Lisa is absolutely wonderful to work with! She welcomes any and all questions, has the quickest response time, is 100% transparent about prices and policies, and has cared as much about our vision for our upcoming wedding as we have. Kris and I super excited to continue working with Lisa and we're looking forward to our big day at The Barn on Jericho!"
Megan / Bride
We knew that The Barn on Jericho was where she wanted to spend her special day!
"Within hours of him asking her the planning began. One of the first calls was to Lisa as we had heard of the new wedding venue that was being built. Lisa has been amazing, not only with help of the venue but guiding us in finding accommodations for our out of town guest, ideas for a caterer, flowers, etc…   Lisa explained that the building wasn't done yet, but walked us through the building plans, layouts, and what would be available. With talking to her and finding out her knowledge of weddings, and what would be needed to help my daughter in making it a special day we knew that The Barn on Jericho was where she wanted to spend her special day.  We're still a few months out, but it's been extra special as we get updates on the construction, new things that have been bought in to add to the experience, so it's like we've got to be a part of the venue, like Lisa will be a part of the special day."
Cliff Kerce / Excited Father of October Bride
My fiancé and I hit the jackpot when we found this beautiful barn venue!
"It's gorgeous— from the white barn, to the light strung patio, AND the revamped horse trailer bar— Lisa & Jamie have got it all! They also offer a bridal suite & several decor items to use/rent. They're so easy to work with & have made this location into a hidden gem. Fast responses, easy going, but well thought out & structured! We cannot wait for our big day!"
Stevie / Bride